They are outstanding, high-performance, high-resolution instruments manufactured to high standards of optical and mechanical precision. With their long focal lengths and breathtaking, diffraction limited optical performance, they are ideal for the detailed high-power study of the Moon, Planetary Surfaces and other objects in our solar system, giving crisp contrasty images.
Highest Practical Power (Potential): x300
Objective Lens Diameter: 150mm
Telescope Focal Length: 1200mm (f/8)
Eyepieces Supplied (1.25"): 10mm & 25mm
Direct SLR Camera Connection
9x50 Finderscope
Dual-Fit 1.25"/2" Focuser
2"/50.8mm Star Diagonal
Multi-Coated Objective Lens
EQ6 PRO SynScan

TM

Deluxe Super Heavy-Duty Computerised GOTO Equatorial Mount (Requires 12 volt DC Power Supply)
Built-in Dual-Axis Stepper Motors
Built-in Polar Alignment Scope Holder
2" Stainless Steel Pipe Tripod with Accessory Tray
56% more Light Gathering than 120mm
Precision Computerised GO-TO Mount!!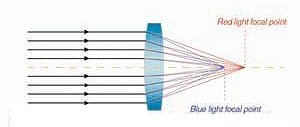 AIR-SPACED TWO-ELEMENT ACHROMATIC REFRACTORS
An ordinary single lens brings different wavelengths of light to different focal points